Just in time for the Metropolis Superman Celebration (and George Perez's birthday), Margie completed her new 52 Huntress. After Mr. Perez revealed that Margie would be the likeness for the character in his new World's Finest book, it was a no-brainer that just HAPPENED to work out nicely for both the Celebration and his birthday.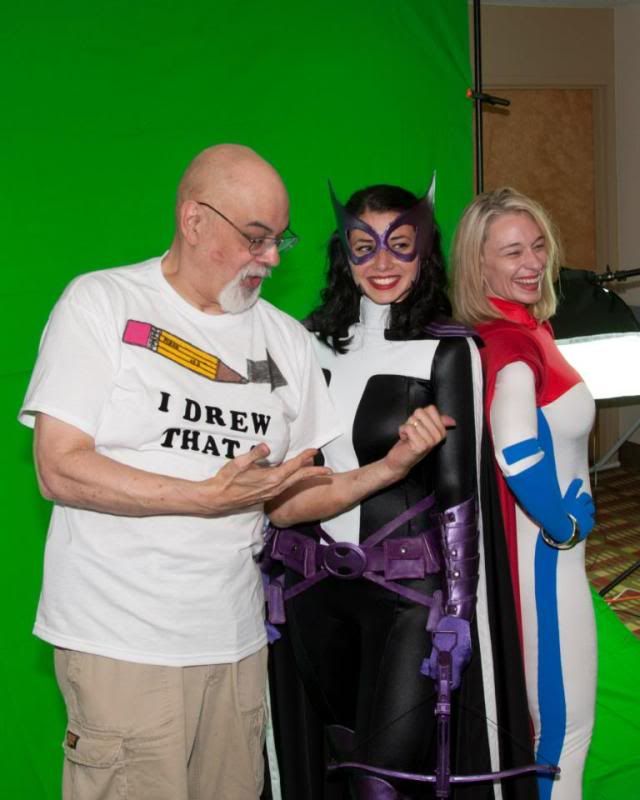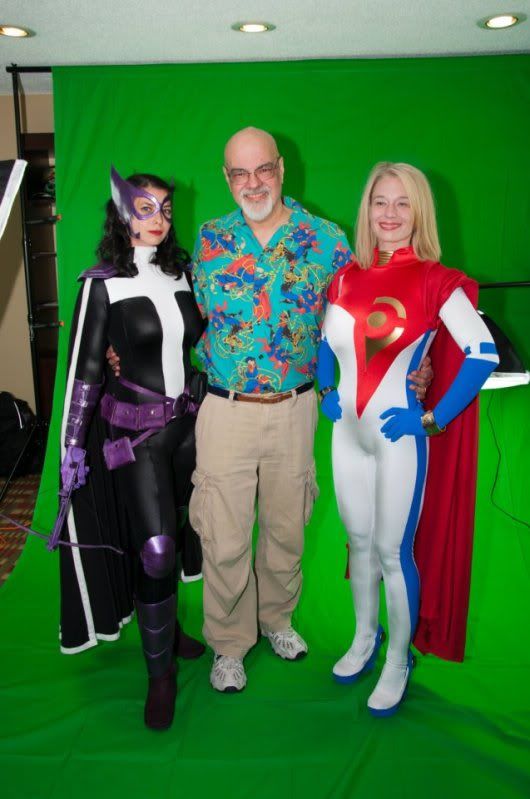 Of course, all the New 52 suits have a great deal more "armor-like" lines, and the bodysuit for Huntress was no different. It patterned out to 36 pieces, mixing leather and spandex, with both recessed and raised lines with piping.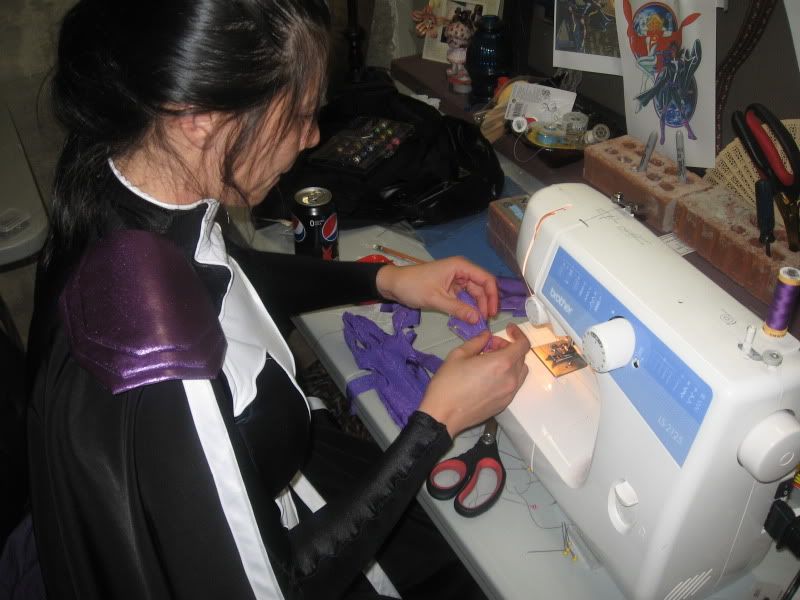 The nine individual pieces of armor were made using Wonderflex (we were down to an INCH of running out too!) Leather helped attach some of the pieces and gave everything a more cohesive look with the leather belt.
For the belt, Margie wanted to try her hand at working with leather. She cut the pouches and belt out of a hide, sewed it by hand, then dyed it to an appropriate purple.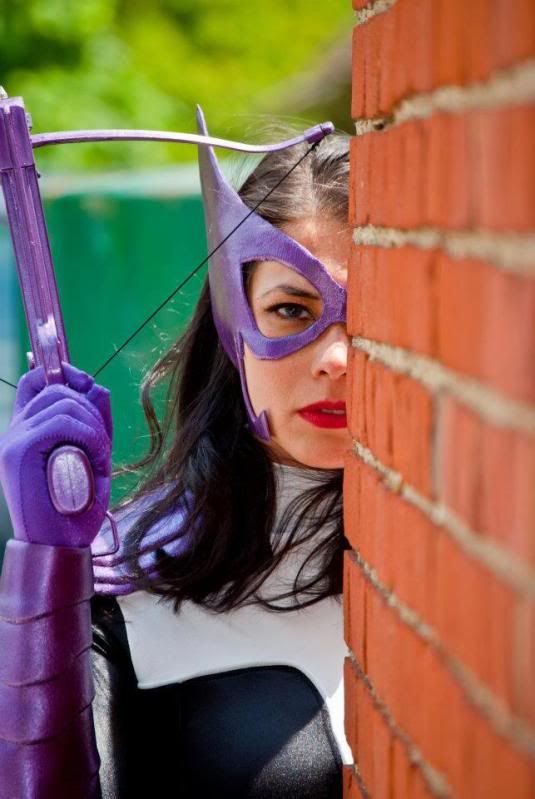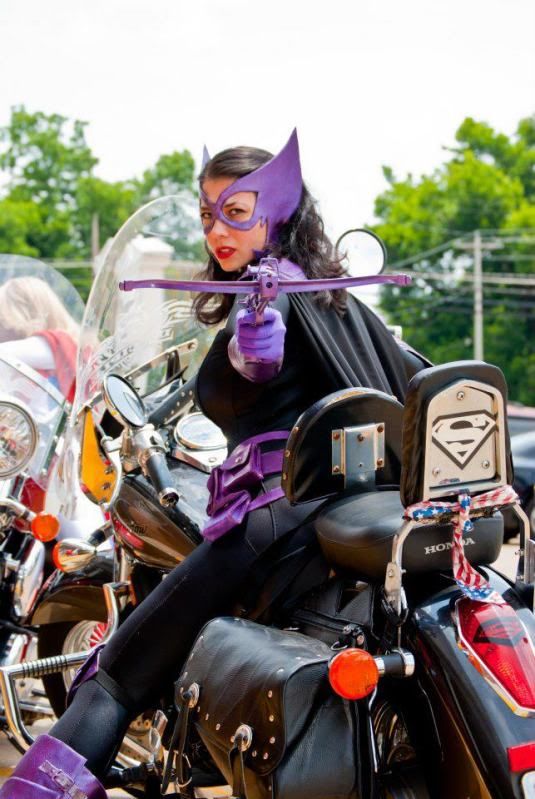 Learning a new skill was a lot of fun and she's THRILLED that she finally got to wear a cape!