I'm in the process of upgrading and revising my wife's Batgirl suit. New cowl, new gaunts and probably some shin armor.
Here's the cowl, which is getting close to being ready to mold: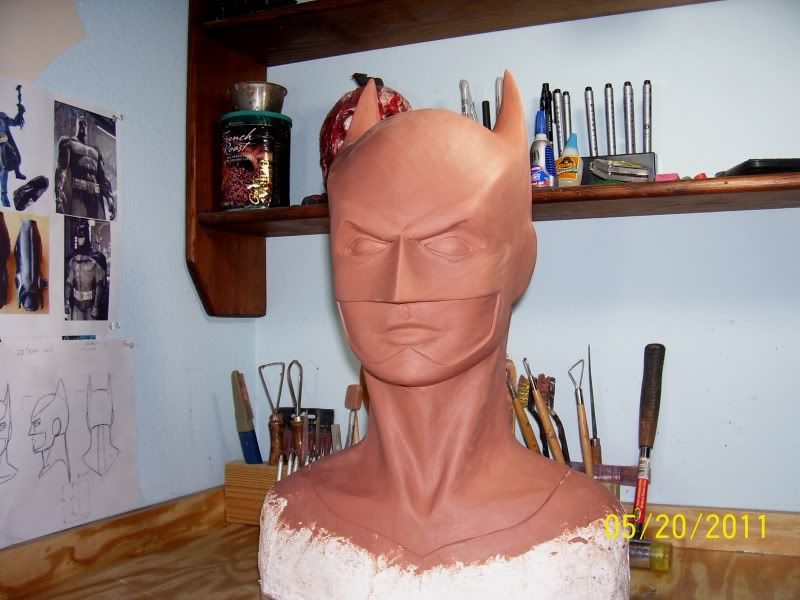 Besides the cowl, the main thing I'm upgrading is her chest armor (or boobie armor as Uncle Ed calls it
)
Originally, the chest piece was just a cheap vinyl bustier with a foamie bat glued to it. I used the wrong vinyl spray, and it's cracked since I made it a couple of years ago: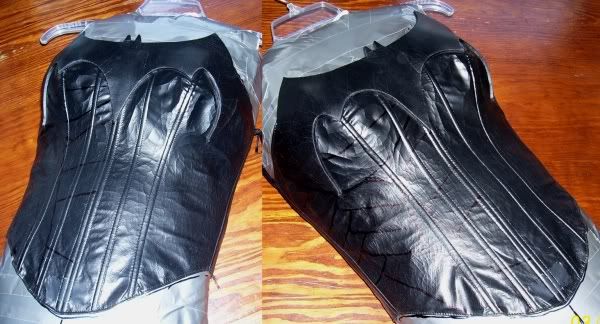 After getting input from my wife, I started adding foamies and pieces cut from a yoga mat---it's obviously loosely Begins inspired: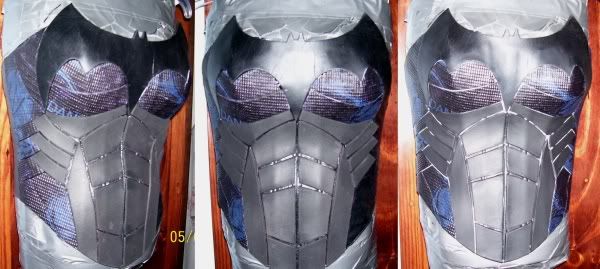 Once the pieces were glued on, I rolled several coats of latex on it, which should add to the durability. Then I sprayed it with PlastiDip and attached a gold foamie bat:
The wife really likes it, so I'm a happy man.