Hey all,
I've been working since September on my scale armor for Captain America and I wanted some advise on the work. I will close up the neck a little more and my arms are frozen like I'm puffing out my chest the entire time lol, but I think I can make it work. I will work on the star once I have the scales to my liking.
I believe I need to make the chest and sleeves a little lower, but what do you all think?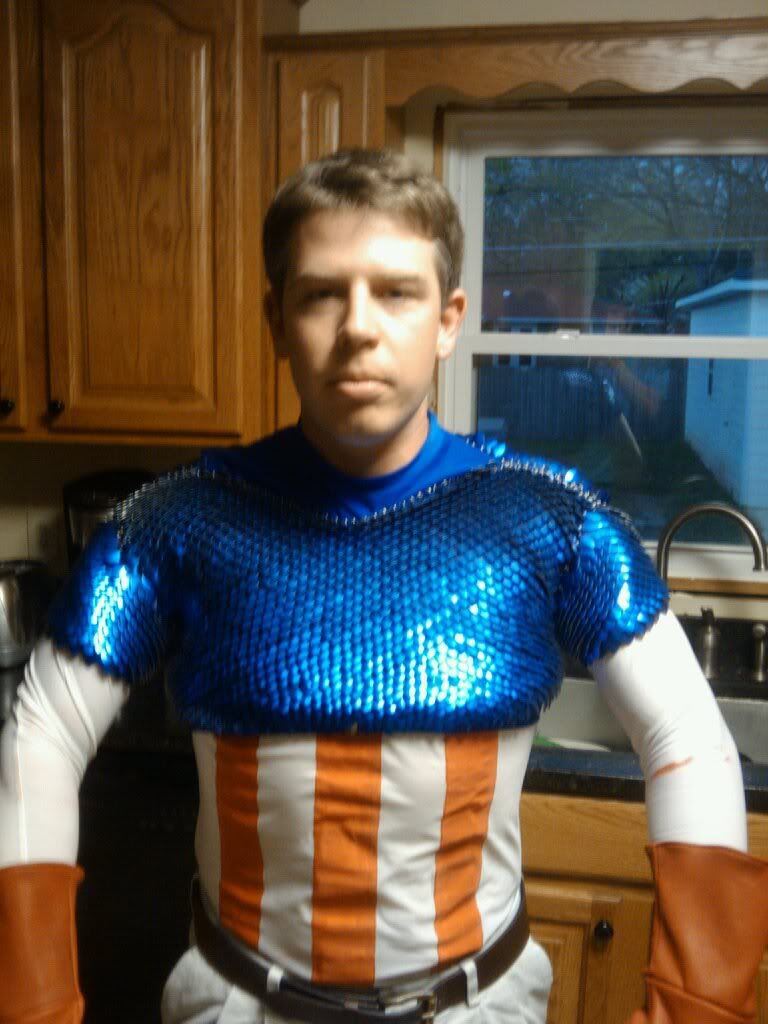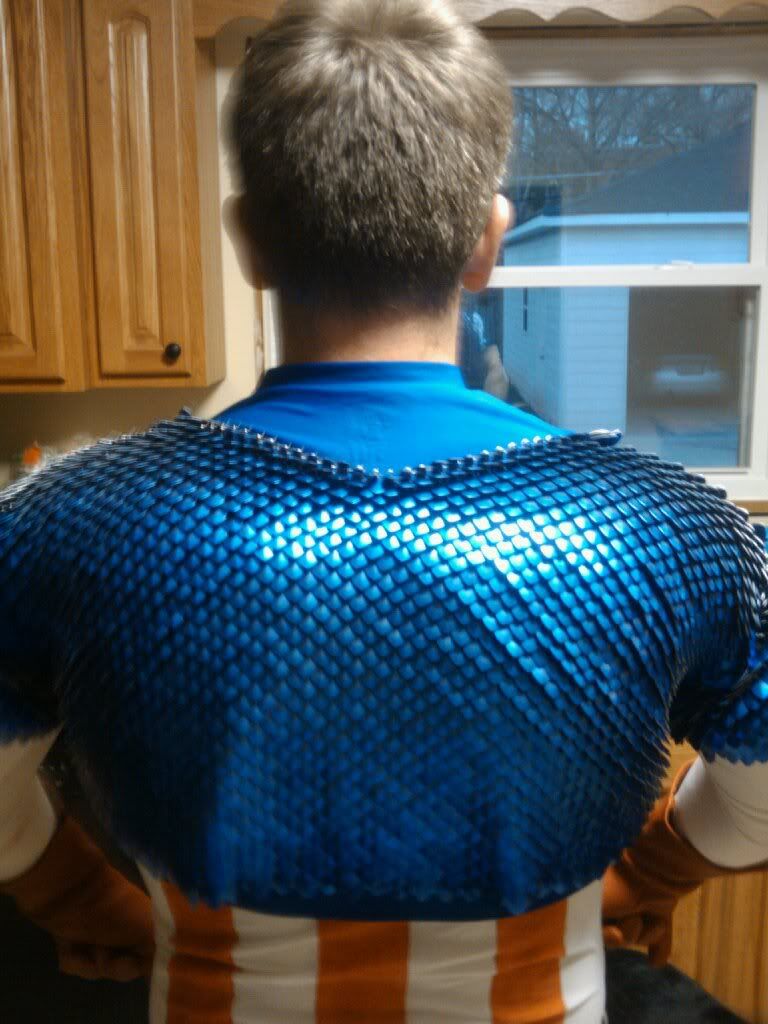 How do you think of how I'm attaching them on the shoulders so far. Any other suggestions, this intuitively seems the best way to attach them, but I'm open to advise.
If there is anything strange that you notice or any suggestions I'd love to hear them. I know I'm not done yet, but I can finally see the light at the end of the tunnel
.
I have a soccer shirt on order to replace my white/red eastbay shirt.
Shield will hopefully be here soon from Irishlad, very excited about this.
Lastly I'd like all of your opinions on the pants. I do have eastbay pants, but I'm just not sure about them, too thin. What would you guys think about baseball pants bought or dyed navy or royal blue. I'll try to match them to a cowl once I get it in.
Thanks for all the advise,
James