New FCBD photos added 5/8/11
I decide I wanted to upgrade the arm and leg armor on my comic Thor ( My brother and I made it 4 years ago) to look more like the comic.
I really love the diamond scales arm armor for the new Thor movie so I went route. Each arm took 210 triangles. Each leg took 230 for a total
of 900 triangles. The leg scales are slightly bigger since the coverage area on one leg is the area of both arms. About 100
hours between my brother Yancey and I over 6 days.
Here is the original.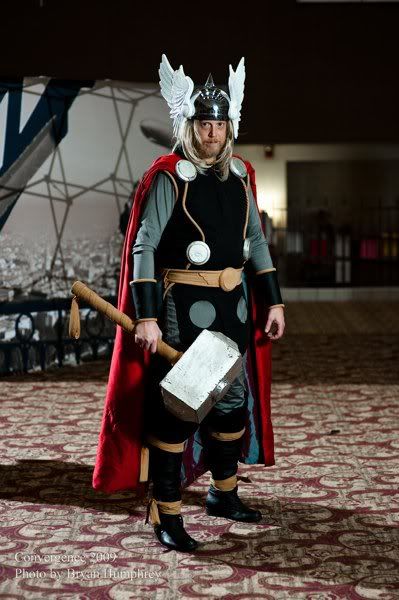 Triangles layed out for one arm, but not sewn on. The front of the triangle is a shiney silver satin material and the back is a black cotton.
My intent was to be able to see a very small amount of the black to help outline them plus you get the black reflecting on the silver giving it a shadow.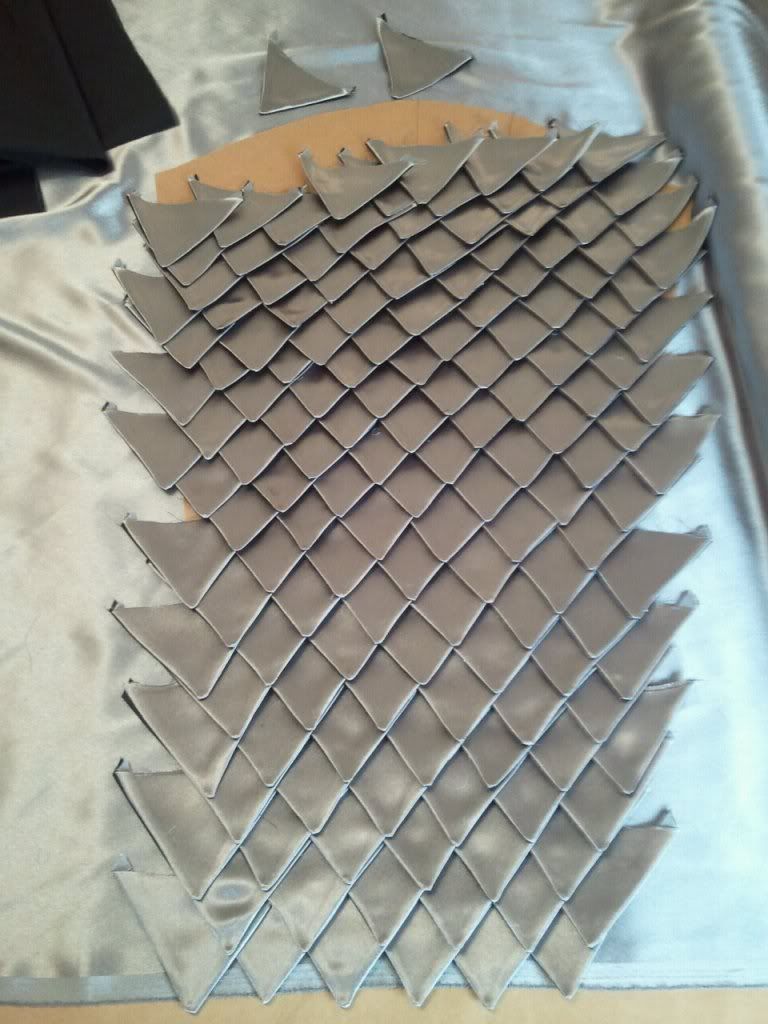 Arms pinned on, still need to do the new wrist cuff in black. 210 diamonds per arm.
The pants with 460 larger diamonds. The front and seat of the pants have no diamonds since they are hidden under the top flaps and will never be seen.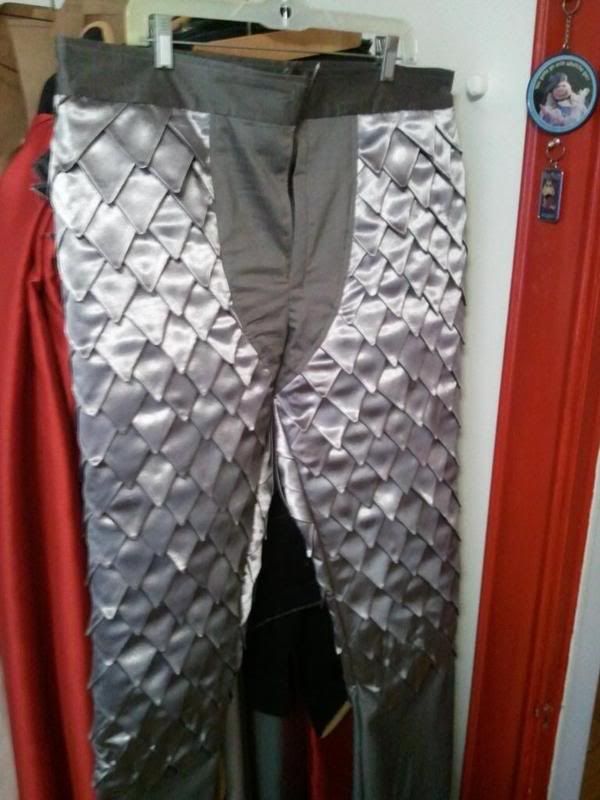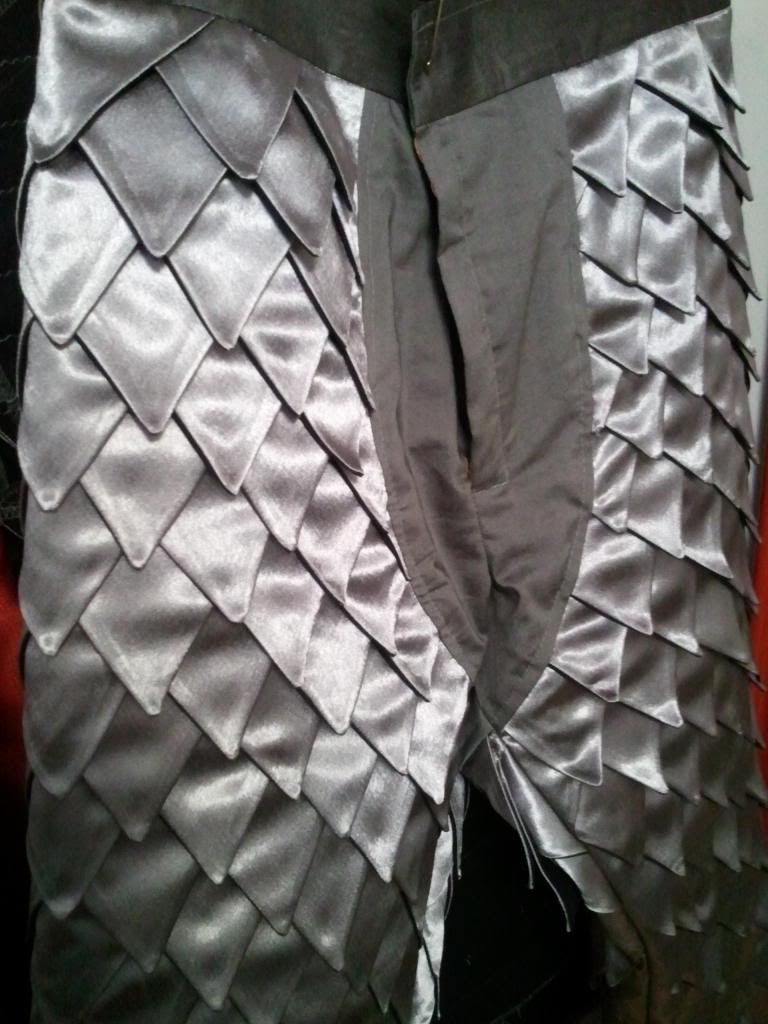 I'll have pics of it all together next Saturday at Free Comic Book day.
FCBD Upgrades