Hey guys,
I gave myself a mini goal this month. October 1st I started a Green Arrow costume with the intent to have it finished for my halloween party tonight. Well I believe I have all the pieces completed. I'll share some pictures of the pieces and hopefully tomorrow I'll give a picture with me wearing it. I actually fully made this costume, minus some athletic pants not shown, my mutilated turtle neck, and the bow.
Here is the basic picture I used for my design
Here is the jacket I've made. I will have a hood as well, but instead of sewing the hood to the jacket I'm just going to stuff it under. The hood alone isn't really special so I dont have a picture yet.
My mutilated turtle neck
Gloves and a mask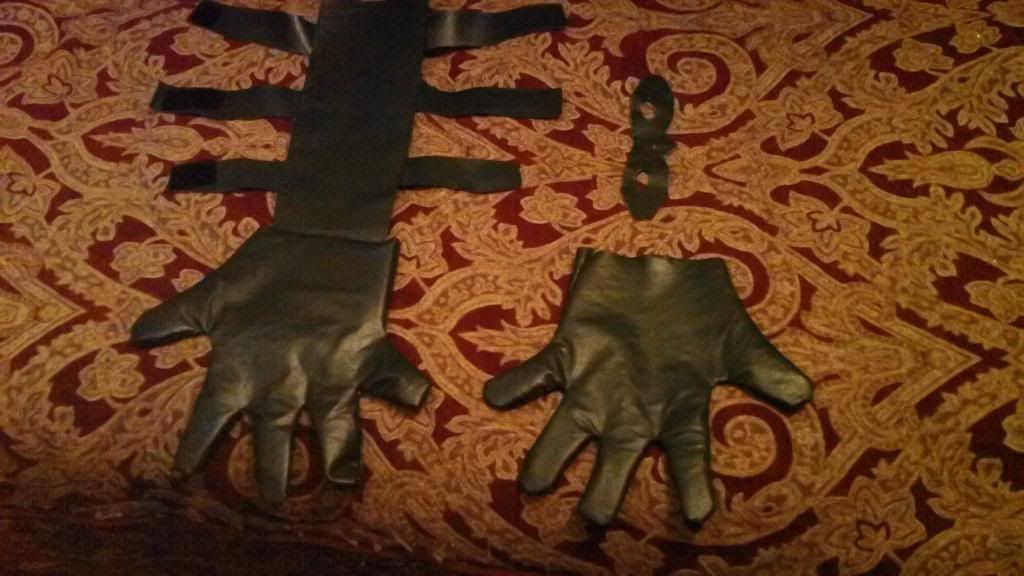 Gotham boots painted Green
And what is a good GA without his Bow, Quiver, and Boxing glove arrow
Hopefully tomorrow I'll find some pictures of me wearing this.