To those of you who frequent the BOTB and the RPF, this will be old news. For those who haven't already seen this, following is my endeavor to create a comic style cowl from leather to match my leather cape. My goal is to be able to construct a good looking cowl that will be able to be partially removable in such a way that will still be attached, yet hang loosely behind, draping down the back. Since I needed the cowl to be flexible enough to do this, I needed to get a plan together. I'm hoping this will work for what I'm trying to accomplish.
Progress pics on the cowl. Since the cape, boots, and gloves are leather, I decided I needed the cowl to match. Not an easy task. I spent a very long time figuring out the design work, and finally hit upon a plan that should work. But it would take a lot of prep work. The cowl would have to fit tight, but the drawback of that would be that good face definition would be lost. Unless the features could somehow be sculpted. Following is my solution.
First I had a lifecast done. No huge deal as I knew a guy that could help me out with that. Using that base, I made a styrene undershell.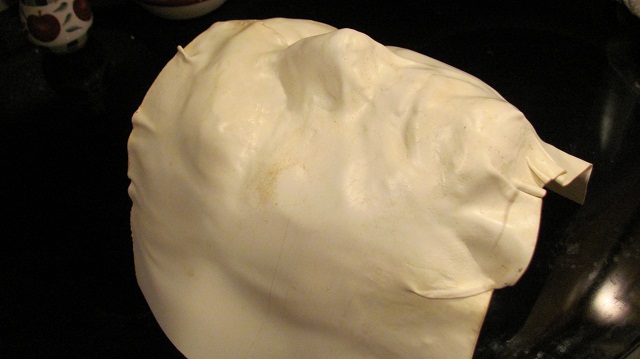 Not having access to a vacuform machine I used a heatgun and towel to press done the form. Not real pretty, but it didn't need to be.
Next I cut down the form and sculpted the "face"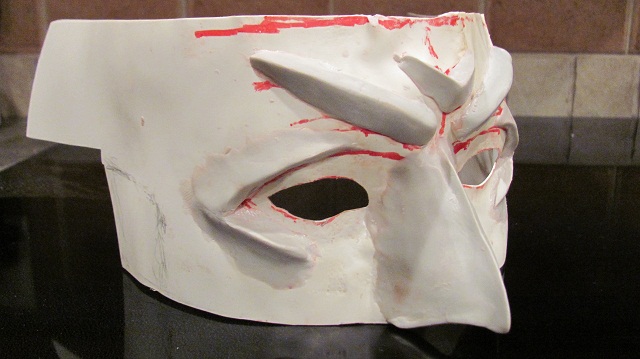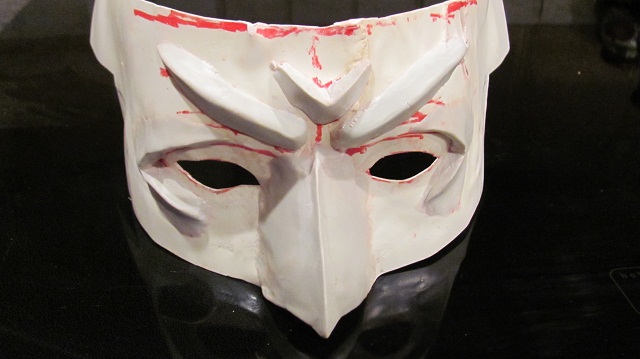 The beauty of this is that the undershell fits so tight against my face that I have almost no vision loss.
After that, I laid the form back on the lifecast for stability and started gluing down the leather to the undershell. I used the same leather the cape was made from. I had plenty of leftover.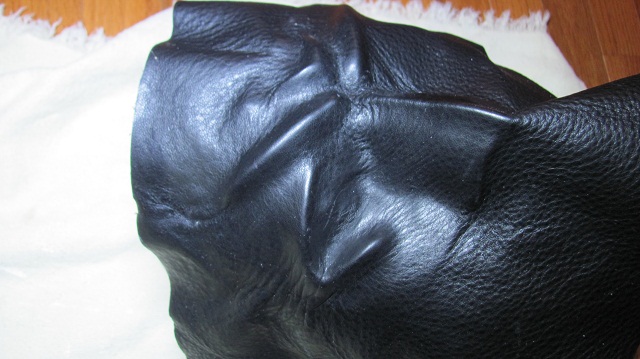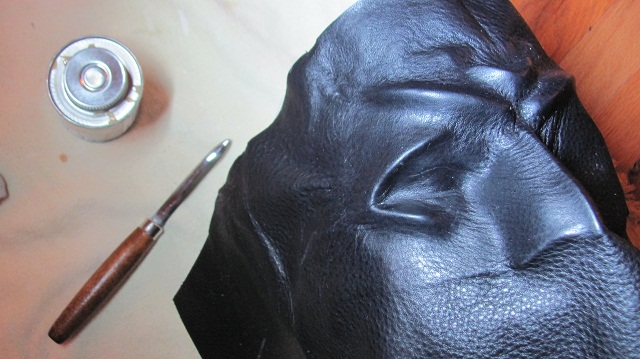 It's starting to take shape. The gluing process needs to be done a little at a time so that the definition attaches well.
Here are some pictures of the completed undershell . All in all, I think it's coming together pretty good. At this point I'm ready to get started on the hood portion of the cowl. We'll use my lifecast to work off of until the last final fitting or so when we attach the undershell. It's getting closer.
Here's a view of the back showing where the leather is rolled over on the eyes, nose, and bottom edge. The eyes weren't too bad to do, but the nose fought me a little. But I overcame!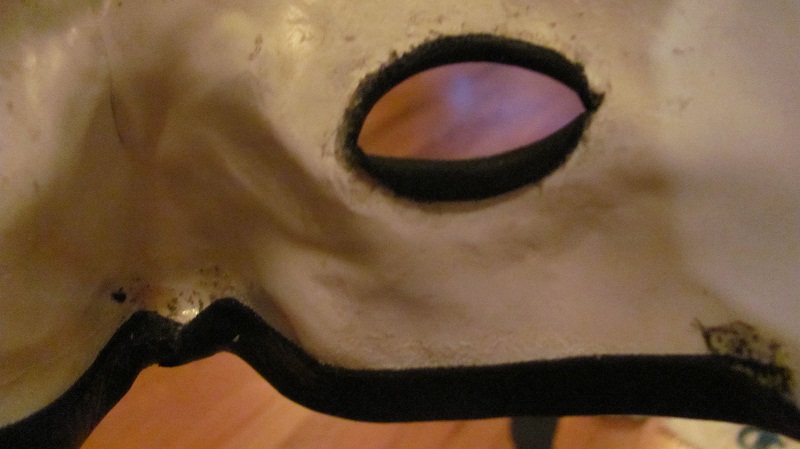 Here's the completed piece. Excess backing and leather will be trimmed off during final fitting.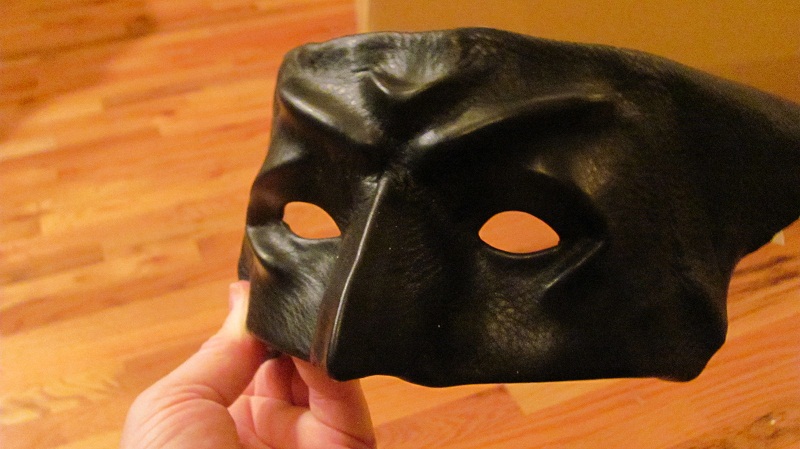 And finally, here's a shot to give you a better idea of how it looks in place, sans cowl.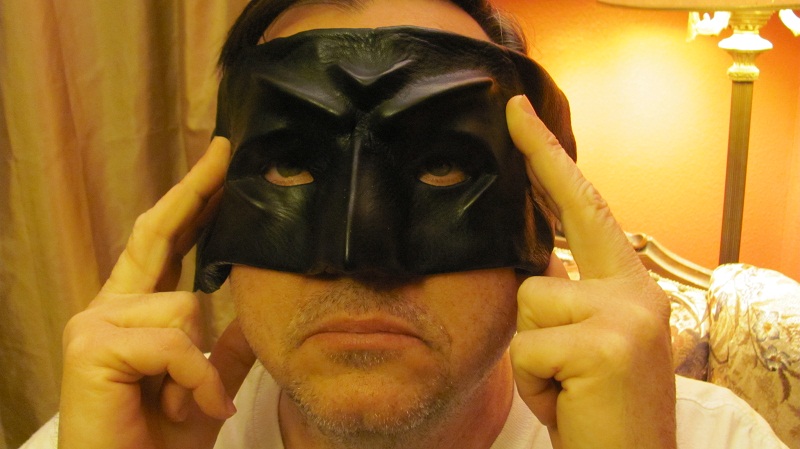 There you have it. Not too shabby. Overall, I think it may work. The hood itself shouldn't be too tricky. And attaching to covered undershell to the hood should work fine. The hood closure and mounting the ears in such a way that they will sit in place when the cowl is put back on are the only two big design issues. I have a plan, but until I put the hood on i won't know for sure. There will be plenty of tweaking to do at the end. Keeping my fingers crossed.