With all the great Batmen out there and with Batsuits across various mediums becoming more and more detailed, we decided it was time for an upgrade from the hybrid/comic-style into a new and more eye-catching one. I really like the sleek, yet armored look of the Young Justice Batsuit. It's not too bulky-looking and I still get to keep my trunks!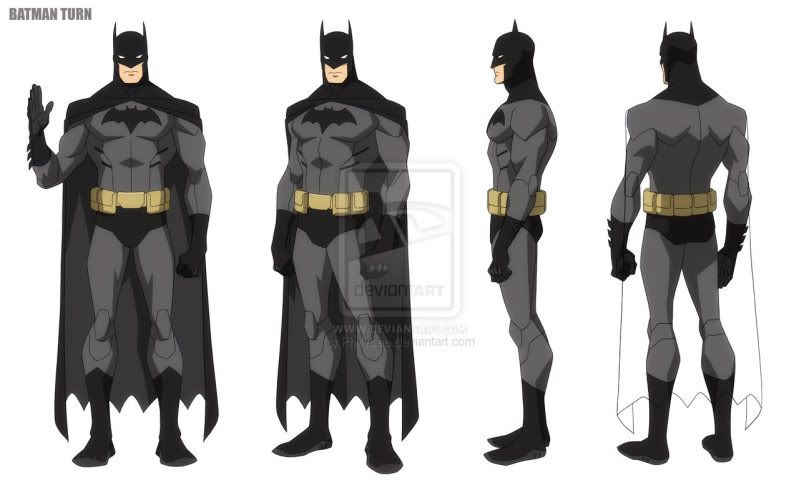 Using my old Batsuit to cut out patterns, we began working on all the various pieces of the suit, using a two-way stretch (be sure to allow 25%!) spandex with two different shades of gray. By mixing the two shades throughout the suit, some parts were allowed to 'pop' a little more.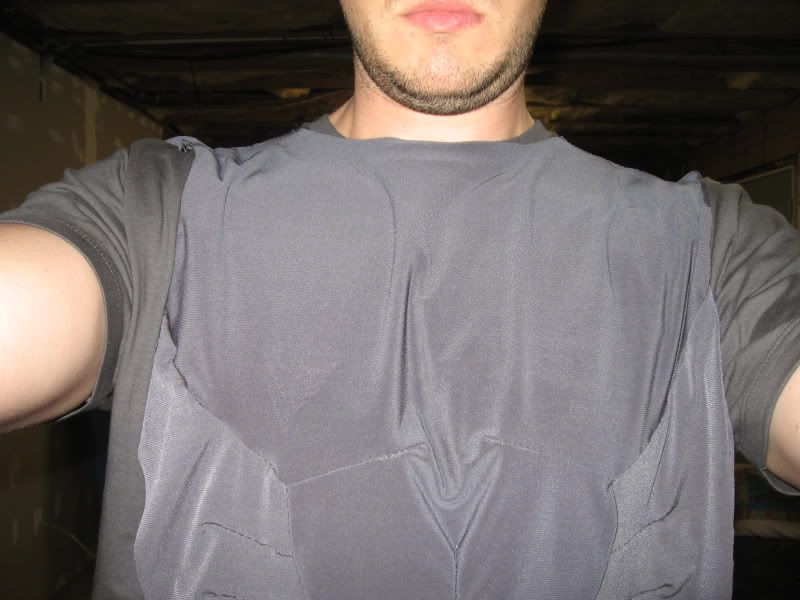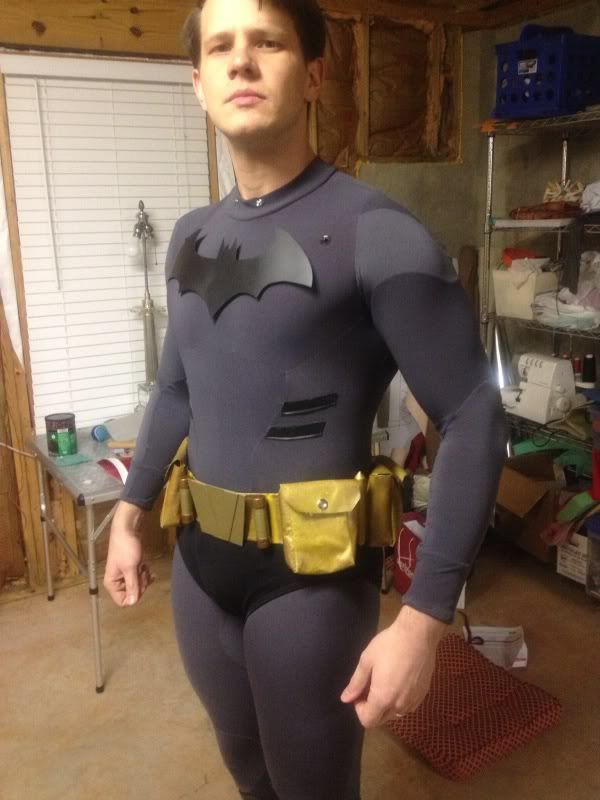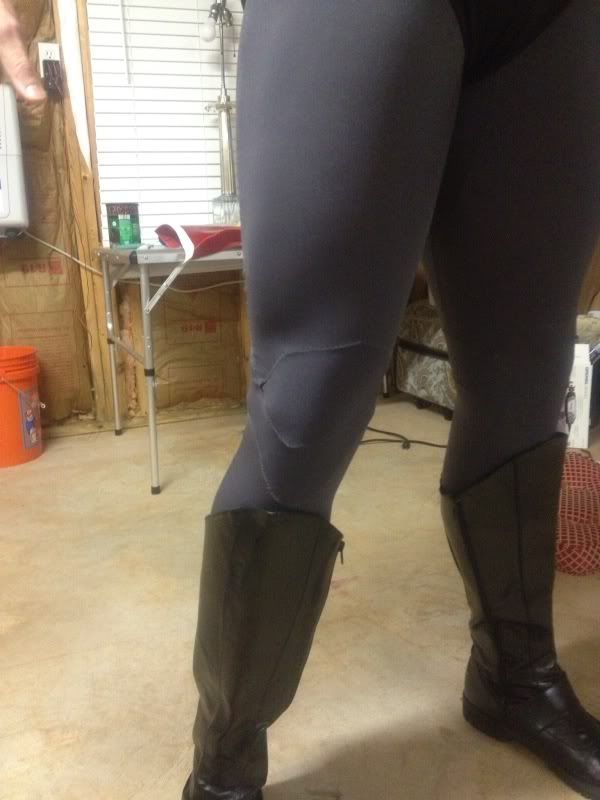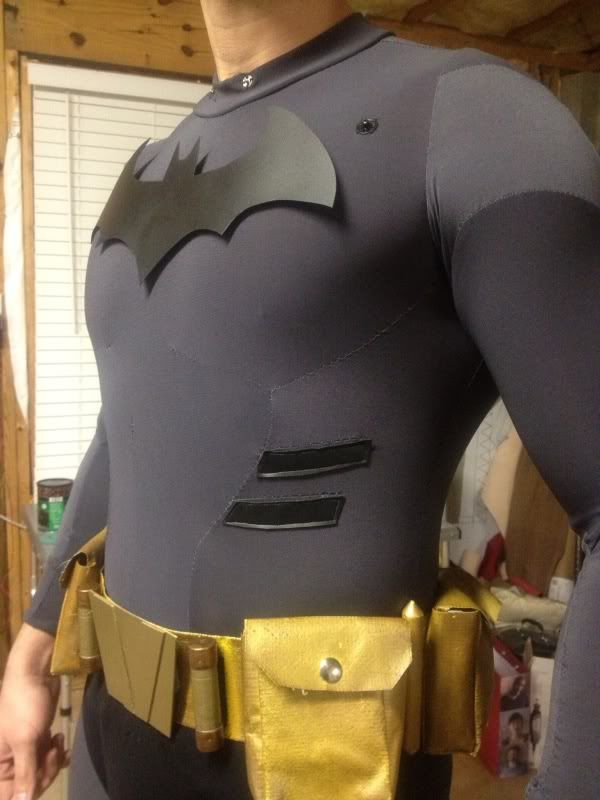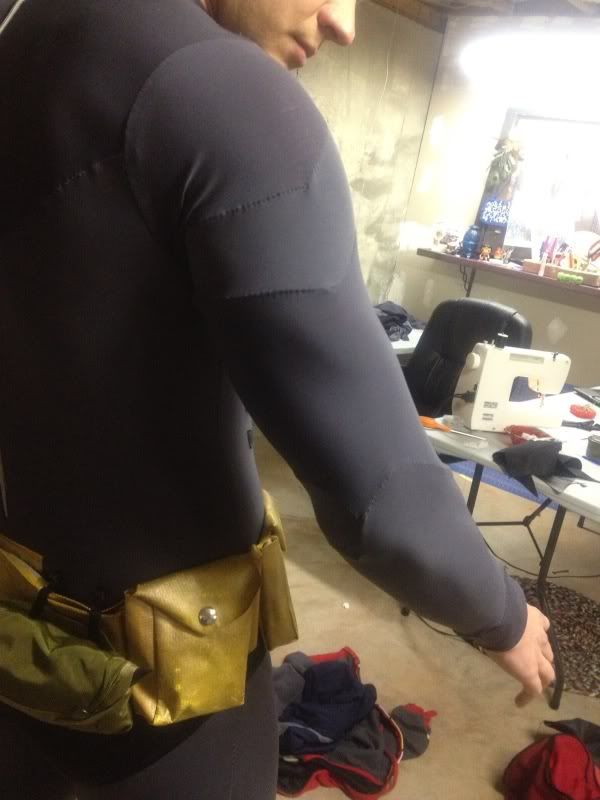 One of the other major elements I wanted was a standout Bat emblem. I used a sheet of plastic, carefully cut out the Bat symbol that I printed, and sprayed it with a few layers of Plasti-dip.
We later used velcro to sew it down, allowing us to remove the plastic Bat when we need to clean the suit.
I'm very pleased with the results and I look forward to wearing it at MegaCon.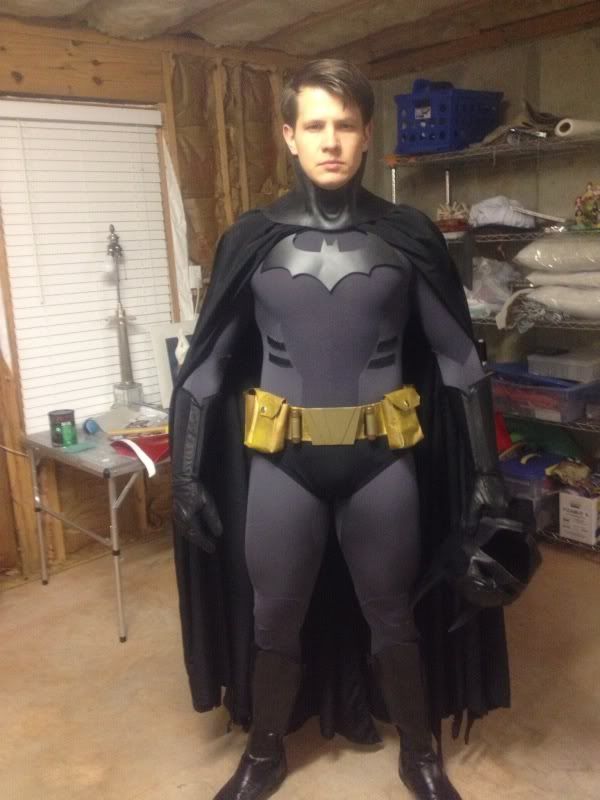 Let me know if you have any questions. Thanks!