So I'm having to put together a costume for a TV show that is doing a comic book convention, but it can't be anything recognizable. So, I went digging through my closet, and came up with this.

He doesn't have a name yet, and I want to give him an emblem, possibly on a harness similar to Hawkman's.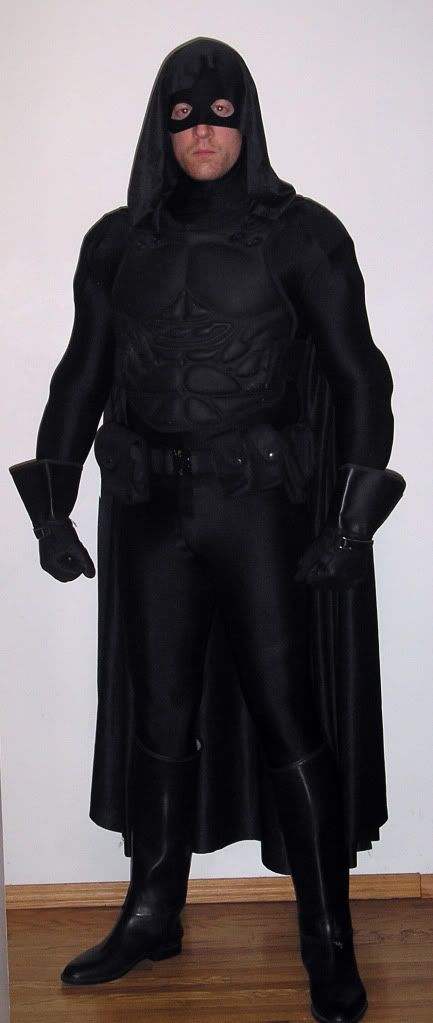 Yeah, I know he has a bit of an Hourman vibe.