After years of waiting, Hal Jordan finally gets his Carol Ferris. Margie and I have never really done a "couples" costume (just never worked out that way), so I'll try to contain my enthusiasm. However, I think that this is one of her best yet.
This was made almost entirely from scraps (almost all of which came from her Starfire costume). Yeah. You know you're really into costuming when you can make a whole new costume from the leftovers in your closet. We did need to pick up a few new things to make the headpiece and collar. We'll be more than happy to post WIP pictures here by request and answer any questions about the process.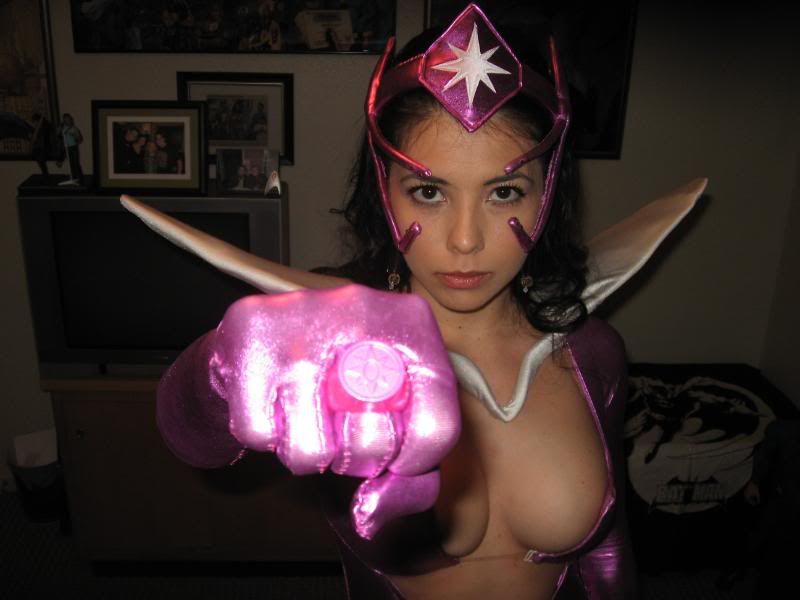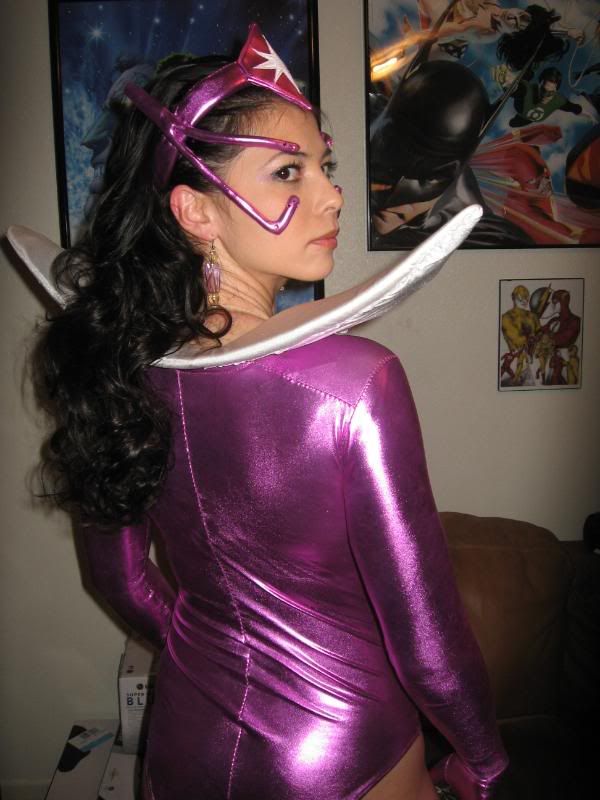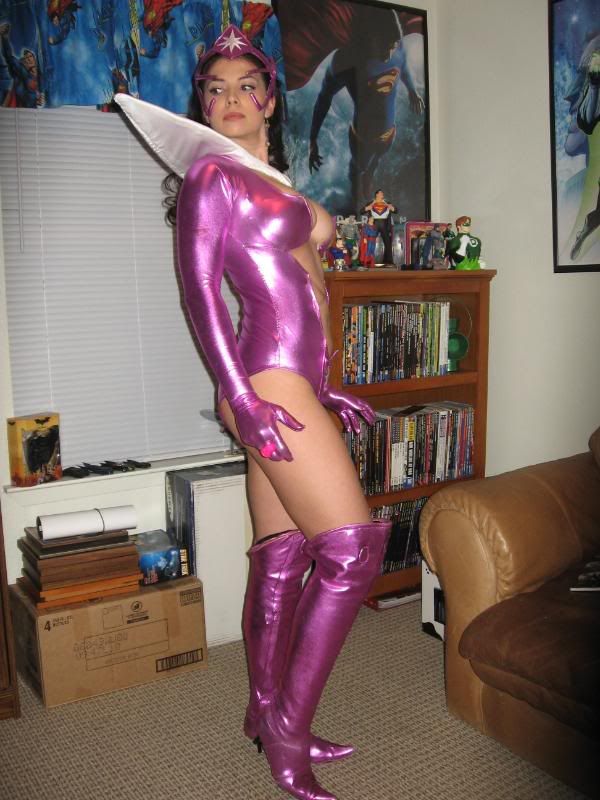 We'll be debuting this costume with the rest of the Lantern Corps next month at MegaCon. She'll also come equipped with two additional accessories: one of Shane's brilliant light up rings and a
very
happy Green Lantern at her side.